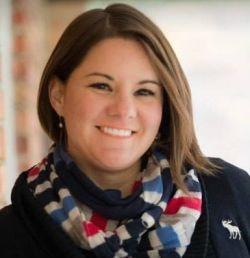 Michelle Goetzinger Agent Agent
Tel: | Email: [email protected]
Address: 1376 Freeport Road Pittsburgh, PA 15238 | Company: Berkshire Hathaway Home Services | RS 327597
RS

327597
Tel

:
Email

: [email protected]
Company

: Berkshire Hathaway Home Services
Address

: 1376 Freeport Road Pittsburgh, PA 15238
Let's face it, if you're looking to sell your home, your main concern is how you're going to sell your home quickly and for as much as it's worth, right? And to have the confidence that your agent knows what they're doing is huge!

That's Exactly Why This Site Exists

To help home-sellers like you, make smarter, more informed decisions about one of life's largest investments. So you CAN sell your home for what it's worth, and NOT be left wondering if you should've done this or that.


What you WON'T hear me say:

Normally, you might expect a list of achievements, but that's NOT what this "About" page is… about. As well, you're not going to hear me say that I've got the "magic bullet" for selling your house. And if you've tried to sell your house before, but didn't succeed, I'm also not going to tell you that I know the reason why. (There's probably lots of reasons it didn't sell.)

But instead, let me share with a bit of my background, so you can see why I take the stance that I do.


Building a Family Business

My family has always been entrepreneurial. My mom and dad had a business building custom cabinets that morphed into laminate countertops in the 80's. In the early 90's a Dupont released a new product called Corian that my mom and dad started fabricating in our garage. It was a wonderful experience seeing them go from garage, to their first hire, to buying a small factory building, to eventually expanding into a 50,000+ square foot warehouse with over 75 employees.

And, as the business grew – so did my responsibilities with it. I started in high school answering phones on the weekend or after school. In college, I started doing more in the office with my mom, and after college I was helping to run the business while my parents went into semi-retirement.

By the mid 2000's we were one of the top granite fabricators in all of PA, OH, WV. If you own a home in the Pittsburgh region and have a granite countertop – there is a good chance we fabricated that top!


The Fire that Destroyed Everything

Then, on Tuesday, January 13, 2015 around 9PM at night I received a call from the fire department, "Mam, there is a fire at your building and we need you to come here now." (read about the 100+ firefighter fire here)

When I received the call, I had no idea how life changing of an event we were about to encounter. What they meant by 'a fire at your building'…really was, 'your entire 50,000 square foot facility has burned to the ground'. All of the machines, materials, buildings, offices…everything is gone. The single bit of good news was that no one got hurt. It was after hours and the building had been empty of people.


Real Estate Isn't About Real Estate

One of the things that I loved about the granite fabricating business was personally helping people pick their kitchen counter-tops. I was able to share the story of each stone, the composite make-up, what exotic country it came from, how the stone was formed (volcano or deep pressure), and how the color of the stone was made and polished to shine. I was a national speaker, educator, and expert in the industry.

When the business burned down, I knew I wanted to be intentional about being able to help and educate people. While working at the family business, my husband and I had been buying real estate since 2006 and holding them as rentals. We had done full home rehabs and flips – but mostly buy and hold rentals. During the year it took to officially shut down the business, I realized I had deep knowledge of real estate. I personally had bought and sold more houses in a few years than most people do in a lifetime.

That is when I realized real estate is not about how many transactions you can complete, real estate is about people! AND that is what I have set-out to do. I just want to help people…

– When agents told you things you wanted to hear just to get your listing – Those who have been misled by agents looking out for themselves – I want to debunk the myths of real estate sales – To tell the truth people deserve to hear.

I am NOT out to complete more transactions, I am out to help more people.


Earning Your Business Is NOT My Primary Goal

As much as I'd like to help you myself, that's really NOT my primary concern.

My goal is to help home-sellers like you, make smarter, more informed decisions about one of life's largest investments, and to empower you with the knowledge and the confidence to find the agent who's right for YOU!

So you can sell your home for what it's worth, and NOT be left wondering if you should've done this or that.